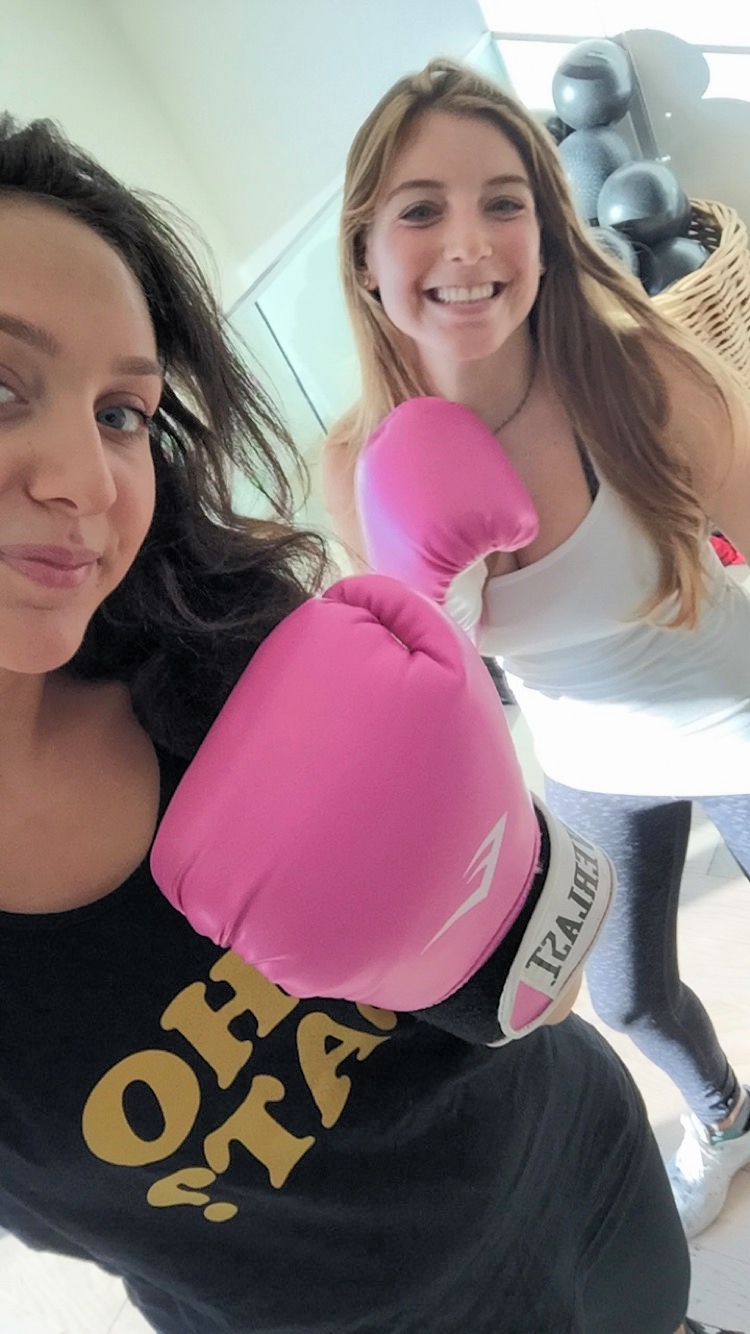 Romney Pilates Center is a popular workout spot for many Tulane students. A 10-minute drive from campus, Romney is conveniently located across the street from Whole Foods and short walk from Audubon Park.

With the wide range of classes offered, including mat pilates, group reformer, b.l.a.s.t. (body lengthening and strength training), pulse barre, boot camp, and romneyride, and romneychair, there's a workout for every athlete.

We decided to check out Romney's newest class—Boxing with Eric!
THE SWEAT SCALE
#GotSWEATY! Eric keeps you moving the entire class. From throwing punches to skipping across the room with a jump rope, you are guaranteed to break a sweat.
THE WORKOUT
The class is taught by a two-time WORLD kickboxing champion. AKA it's no joke. Eric (ring name Rico) is extremely knowledgable, motivating and supportive and will lead you through a challenging and intense workout. You'll learn how to properly wrap your hands, perfect your punching form and get the most out of this intense sport. Through punching bag exercises, one-on-one punching with Eric, jumping rope and more, you'll work all of the major muscle groups—and definitely feel it the next morning.
WHAT TO WEAR AND HOW TO PREPARE
Top: A comfortable tank or short sleeve.

Bottoms: Whatever you are most comfortable moving around in. Shorts or leggings.

Footwear: Sneakers! There's a lot of moving around in this class, so make sure you are wearing your most comfortable kicks.

Be sure to get there a few minutes early so you can wrap your wrists and get your gloves (which are provided!)
THE ATMOSPHERE
The boxing class takes place in a large room with a big window, mirror, and white walls. Everyone is moving at an fast pace and is in the zone, but Eric keeps it light and fun!
THE BOTTOM LINE
If you're going to take a boxing class, you might as well take it with a two-time world champion. This class will challenge you, fire you up, and keep you coming back for more.
People
Romney Boxing Sweat Scale*
AMENITIES
✓ Free Towels
✓ Hand Sanitizer
✓ Lockers
✓ Boutique
✗ Free Water
✗ Equipment Rentals
✗ Equipment Purchase required
✗ Showers
✗ Hair ties
✗ Mints
✗ Lockers with locks
HAVE YOU been to this studio? Have you taken another class or tried out A DIFFERENT INSTRUCTOR? TELL US ABOUT YOUR WORKOUT AND RATE YOUR SWEAT!
Romney Pilates
5619 Magazine Street
New Orleans, LA 70115
(504) 895-1167
Hours
Mon-Wed: 6am-8:20pm
Thurs: 6am-7:20pm
Fri: 6am-6:20pm
Sat: 7am-12:50pm
Sun: 8am-5:50pm