Don't let the name fool you...Pilates isn't even close to the only thing offered at this full-service studio. While they do offer Pilates mat, reformer and tower, other class options include Circuit 7, spin, TRX, Xtend Barre, Xtend Suspend, Xtend Fit Ball and yoga. Feeling overwhelmed? Let us guide you.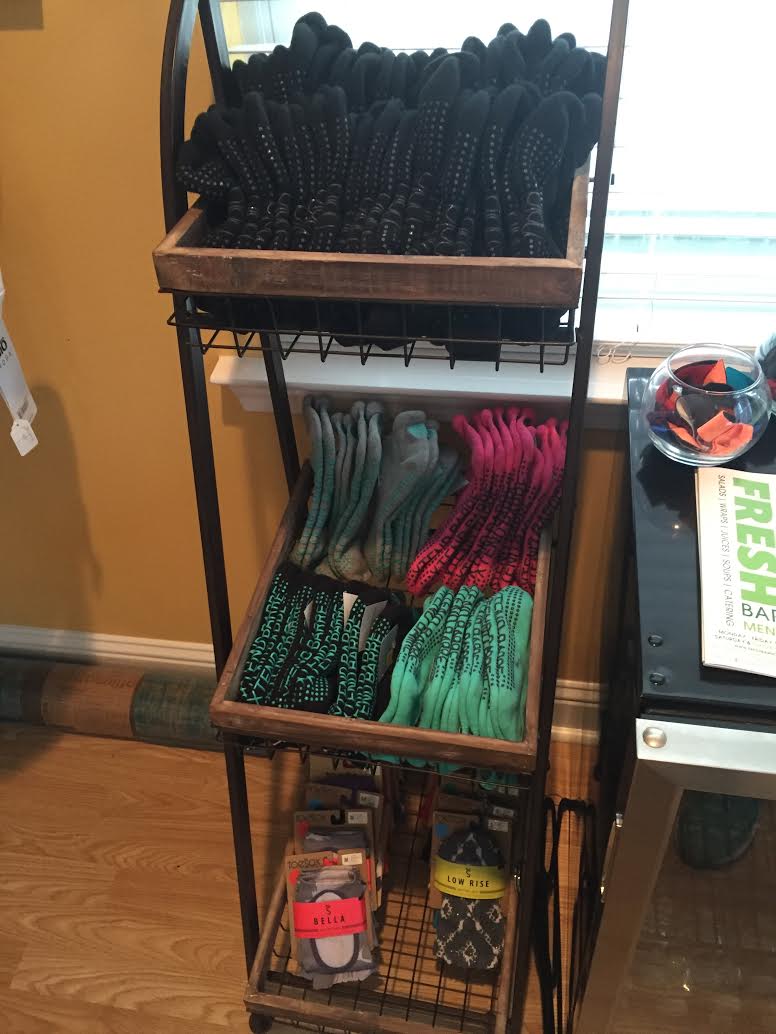 THE SWEAT SCALE
There are so many offerings, so the level of sweatiness definitely depends on the class. Expect to leave spin drenched, and barre damp, but no matter the class, the workout is always on point!
THE WORKOUT
The better question is what isn't the workout. NOLA Pilates offers almost every type of class you can think of! For someone who is always wanting to switch it up, but doesn't want to pay for memberships at five different studios, I was immediately drawn to NOLA Pilates.
WHAT TO WEAR AND HOW TO PREPARE
What to wear depends completely on the class you're taking, but with the wide variety of motions and activities offered, you can't go wrong with leggings and a sweat-resistant top! I would definitely recommend bringing a towel and a water bottle (especially to spin class)!

When getting ready to visit NOLA Pilates, be conscious of their location and timing of your class. The studio schedules most of its classes in the morning and late afternoon (aka RUSH HOUR). If you've ever tried to get near Metairie at 5pm from campus, you know what I'm talking about... Allow a good 30-minutes to get to your class on time if you're coming from campus.
THE ATMOSPHERE
NOLA Pilates is based out of two adorable houses next door to each other. Each room is specialized with equipment for a specific type of class: a few with reformers for pilates, one big barre room, a spinning room, yoga room, etc. The atmosphere of each room, however, is not necessarily catered to the class itself. The lighting is about the same in every room, and each room has a speaker to play music for the particular class that is going on.
CLASS TYPES
Class Name
Description
Pilates Mat
Learn the basic principles of Joseph Pilates' matwork. Engage your powerhouse like never before using props such as the magic circle, balls, light weights, versa bands and stability balls to create an awesome workout your body won't want to miss! Beginner/intermediate, props focused and prenatal classes offered.
Pilates Tower
Using the springs as resistance on the Tower will strengthen, stretch and reshape your body. From Abs to Glutes and Arms to Thighs- this is a total body workout!
Pilates Reformer
Re-shape, re-align and reform your body! In this class you will work against spring resistance along with the basic principles of Pilates to strengthen and tone your entire body. All levels welcome.
Xtend Barre
The Xtend Barre Workout is a premier ballet barre workout that amplifies dance and Pilates. The Xtend philosophy is simple: teach a multi-level class to challenge bodies of any age, gender or fitness level. Xtend offers a mutlitude of classes including Open Level, Circuit 7 (bootcamp-like class with 7-minute high intensity drills), Xtend Barre Stick Express (35-minute class that uses a stick apparatus to add resistance to Xtend signature moves), Xtend Suspend (incorporates new techniques and choreography with TRX suspension training), and Fit Ball (balance and stability-focused class, geared towards stabilizing deep core muscles).
Spin
Pedal your way through an indoor cycling class that will sculpt your muscles and generate a serious sweat. The instructor will lead you through a mix of drills, hills, and sprints. You can control the intensity of your workout by increasing or decreasing the resistance on the bike and the instructor will provide other alterations, as needed! Bikes can accommodate regular sneakers or cycling shoes.
EmPower Yoga
This class is an all levels, one hour flow that will get you stretching, sweating, and feeling great. You can expect upbeat music, a fast paced flow, and a blissful post-yoga glow.
THE BOTTOM LINE
If you're looking to get a lot of bang for your buck, NOLA Pilates is the place for you. If you buy a series of classes or an unlimited package, you can use them for any of the "specialty classes," which includes all of the classes except for Pilates reformer. So, if you err on the side of indecisiveness, or just have a passion for many types of fitness classes, the freedom and multitude of options available is the perfect solution!
PEOPLE
Spin instructor, Katie Brezinski, says her favorite aspect of the NOLA Pilates atmosphere is that the classes are primarily composed of women. This aspect definitely made for a comfortable and less intimidating work-out environment! In the main house, they have a Wall of Strength, where women are encouraged to take more and more classes by writing their name on the wall as they reach milestones from 100 to 1000 classes!
NOLA Pilates Sweat Scale*
HAVE YOU been to this studio? Have you taken another class or tried out A DIFFERENT INSTRUCTOR? TELL US ABOUT YOUR WORKOUT AND RATE YOUR SWEAT!