When running on your gym's treadmill or using the StairMaster starts getting boring, look to your local parks, mountains, and trails for a literal (and figurative) breath of fresh air. Not only will your legs thank you, but your mind will appreciate the change of pace. Depending on where you live or where you're vacationing, there are likely multiple trails with varying difficulty. If you happen to be visiting in Los Angeles this summer, you have much more than just the beach to look forward to.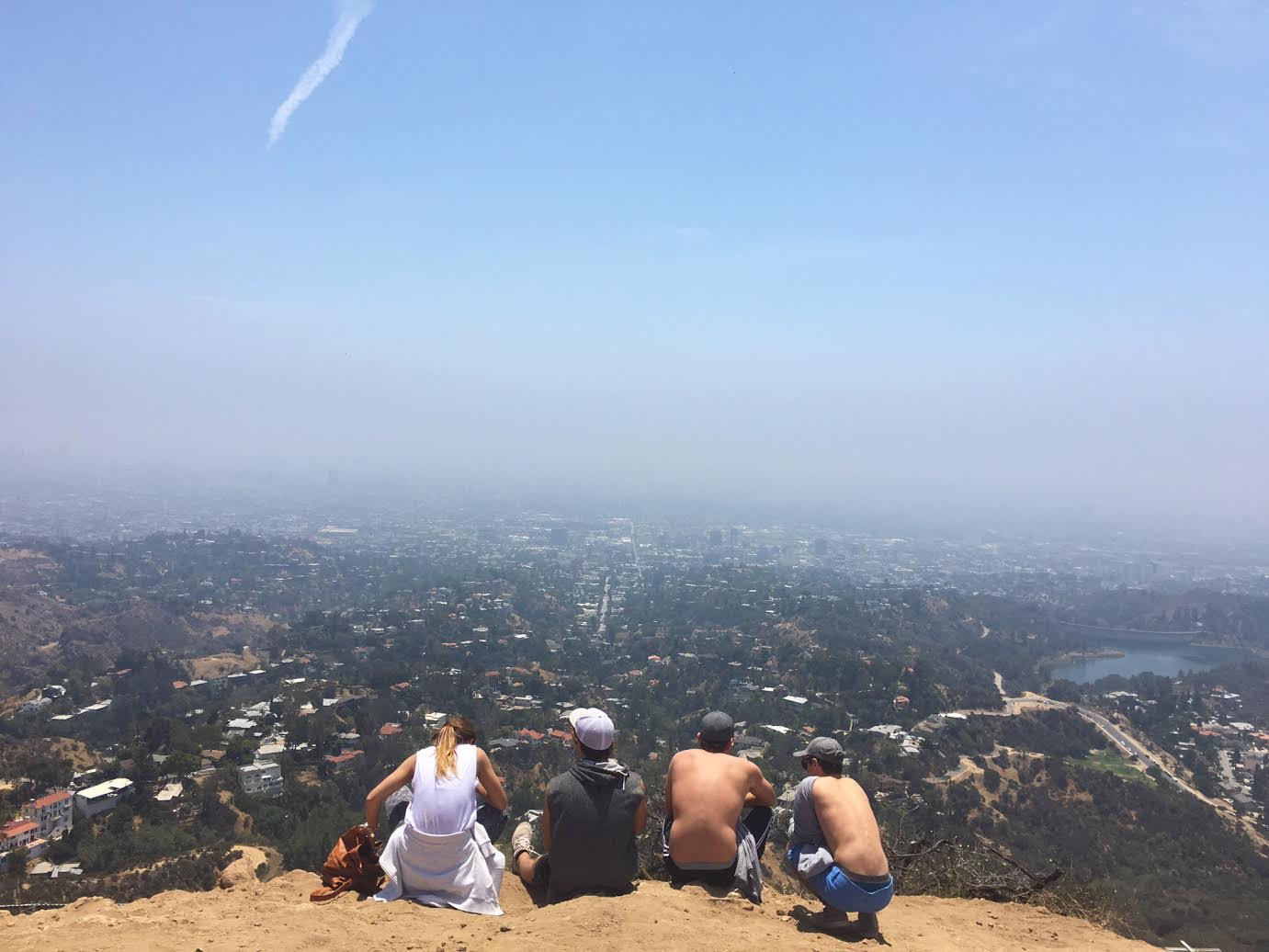 Obviously, the hiking that comes to mind when speaking of LA is the hike to the Hollywood sign. But there is more than just one way to go about seeing the famous attraction (which is worth looking like a tourist to see). Starting out in Bronson Canyon, you give yourself a hefty 6.5 mile hike to the sign, meaning you'll definitely need good sneakers or hiking boots and a backpack full of water and granola bars. The trail is of moderate difficulty and is mostly on a fire road. Check this one out if you're feeling adventurous and want to take the road less traveled. However, if you aren't up for that long of a hike, the canyon is still worth visiting. It's famous for several caves that you can walk through (look out for bats) and beautiful scenery where several movies have been filmed. Not to mention the view of the Hollywood sign is pretty great.
For those of you looking for a simpler hour-long activity to get your heart pumping and the sweat dripping, start your hike from Sunset Ranch. While this hike is on the easier side, the views are still great along the way, and you'll definitely get a nice sweat going by the time you reach the top. This hike brings you right behind the Hollywood sign. It's about 1.25 miles up a windy fire road and not very steep at all. This is the kind of thing you can do in Nike Free Runs as long as you don't mind them getting totally dusty. At the end of the hike, walk down the road a few hundred feet and buy a cold drink from the hidden stand.
If the first hike was too long, and the second was too short, then this last one will be just right. Starting from the Griffith Observatory and ending where the previous hike did, you get a two for one deal with views at the start and the finish. This hike is on a similar trail style to the short hike, however it measures about 3.5 miles each way and would be considered moderate difficulty. What's cool is that you can see where you started once you make it to the Hollywood sign and feel super accomplished at the distance you covered. This is also the kind of hike you don't need to be super prepared for, other than hydrating and bringing a bottle of water along for the road.
Southern California isn't the only area with great hiking. I guarantee that you can find some decent outdoor adventures whether you live on the coasts or in our favorite midwestern state, Wisconsin! Don't spend your summer stuck inside on the treadmill or in yoga class; explore nature's gym, you won't be disappointed.